Quality Assurance and Systematic Control – OEE System
One of the foundations of any successful manufacturing business is a sound system to assure a quality product. In order to satisfy the needs of customers in today's manufacturing environment, you must have a strong understanding of quality system principles and techniques. The use of quality assurance tools to run your business on a day to day basis must become culturally ingrained within a company. Every member of the team must consistently focus on following the quality system to assure that the customer's needs and expectations are achieved.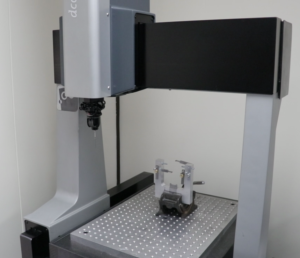 We, as a management team, were directly responsible for the Quality System that was first in the nation, among die casting companies, to be registered as compliant to the ISO 9001-2015 Quality System Standard. However, we recognize that the certification pales in comparison to the benefits that full utilization of these systems offer to a company. We have the knowledge and experience to develop and implement quality systems in the manufacturing environment, that will fully capitalize on these benefits.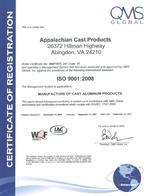 The successful implementation of any complete quality system requires input and involvement by various disciplines within a management team, this is because of the fact that in today business, a quality system includes everything from reviewing the customer contract to preventive maintenance of your machinery. The twenty clauses of the ISO standard must be represented and addressed. The combined experience of our management team covers all of the disciplines necessary to build and maintain a compliant system in all areas.